Saved by red beans and rice
To celebrate Mardi Gras, I decided to try and to make gumbo.
I failed.
It wasn't the fault of the recipe, I just don't think I'm hard-wired to stand in front of a stove for an hour stirring flour and oil to make a roux—there's just no pleasure in that for me at all. So since I had the ingredients on hand, I decided instead to make red beans and rice. Now that's a Louisiana dish I can understand.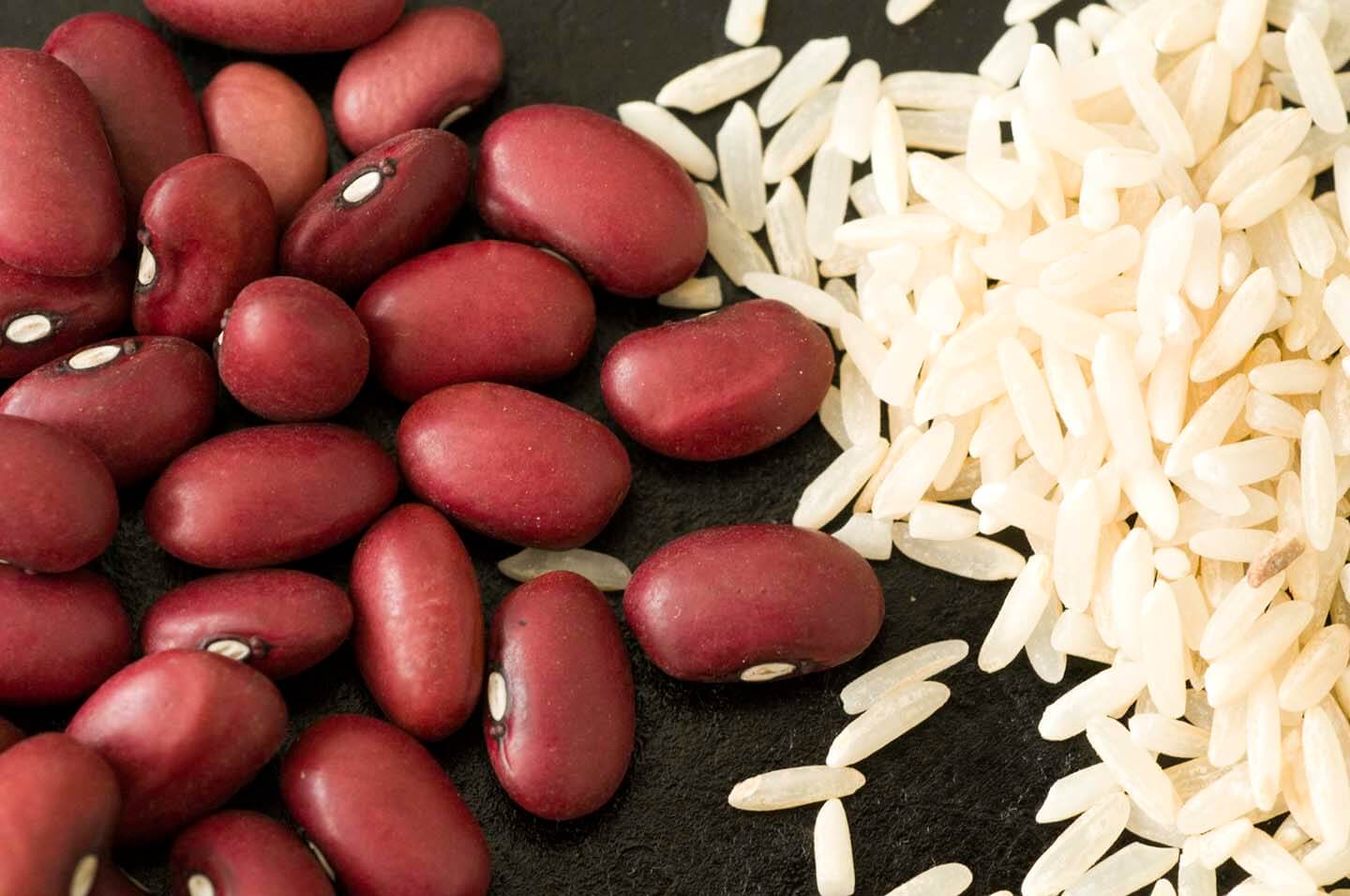 At my house when I was a kid, we ate a lot of beans. Weekly, we'd have pinto bean night, bean salad night and red beans and rice night. The latter was my favorite, as mom slow cooked the beans with sausage, lots of spices and love.

Now, our Texas version of red beans and rice used pinto beans and kielbasa whereas the Louisiana version has little red beans or kidney beans alongside ham or andouille sausage. But no matter, after you cook the beans long enough the flavors come together in very similar ways.
Red beans and rice is traditionally served on Mondays in New Orleans. This goes back to when people had a hambone leftover from Sunday dinner, and Monday being washday, cooks needed a slow-simmering dish that didn't call for a lot of fuss as they were cleaning clothes.
Of course, I'm fairly certain that anytime is a fine time for red beans and rice. And with just enough attention, after a few hours you are left with a flavorful, creamy dish that sticks to your bones and warms you to the core.


But the best thing is that you it practically makes itself, so you can busy yourself with other more important things, such as visiting with friends or reading a book, instead of being a slave to the skillet. And after a few hours, you can return to the pot and dinner will be served.
Red beans and rice
Ingredients
1

pound

red beans

1 1/2

tablespoons

kosher salt

1

tablespoon

bacon grease

1

medium yellow onion, chopped

2

celery stalks, diced

1

bell pepper, seeded, stemmed, and chopped

6

cloves

garlic, minced

1/2

pound

andouille sausage, cubed

1/2

cup

chopped parsley

2

bay leaves

1

teaspoon

dried thyme

1

teaspoon

dried oregano

1

teaspoon

sweet paprika

1

tablespoon

Worcestershire sauce

1

teaspoon

black pepper

Cayenne

2

smoked ham hocks

8

cups

chicken broth or water

6

cups

cooked rice, for serving

4

green onions, green part only, chopped, for serving

Hot sauce, for serving
Instructions
Rinse and sort the beans. Place in a large pot or Dutch oven, cover with 2 inches of water, add the salt, bring the pot to a boil then turn off the heat, cover the pot, and allow the beans to soak for an hour. After an hour when the beans have almost doubled in size, drain and rinse the beans and rinse the pot.

Place the pot back on the stove, and on medium heat sauté in bacon grease the onion, celery, and bell pepper for 10 minutes. Add the garlic and sausage to the pot and cook for 2 minutes. Add the soaked beans, parsley, bay leaves, thyme, oregano, paprika, Worcestershire sauce, pepper, cayenne, ham hocks, and chicken broth to the pot.

Turn up the heat to high and bring to a boil. Let it boil for 20 minutes and then turn the heat to low, cover the pot, and let it simmer for 40 minutes.

After 40 minutes, take off the lid, stir the pot and continue to let it simmer for 2 hours. You might check back on it every once in a while to make sure there's still enough liquid in the pot.

At this time, test your beans—they should be soft, but if not, continue to cook on low until they are.

When the beans are ready, with a wooden spoon smash a few of them against the side of the pot—this will make your beans extra creamy. Taste and adjust seasonings, adding more salt if needed.

Serve the beans over rice, and garnish with the green onions. A few shakes of some Louisiana hot sauce such as Tabasco or Crystal is a good addition as well.