My first encounter with fritoque was in Robb Walsh's "The Tex-Mex Cookbook." He described it as a bean and corn chip casserole that…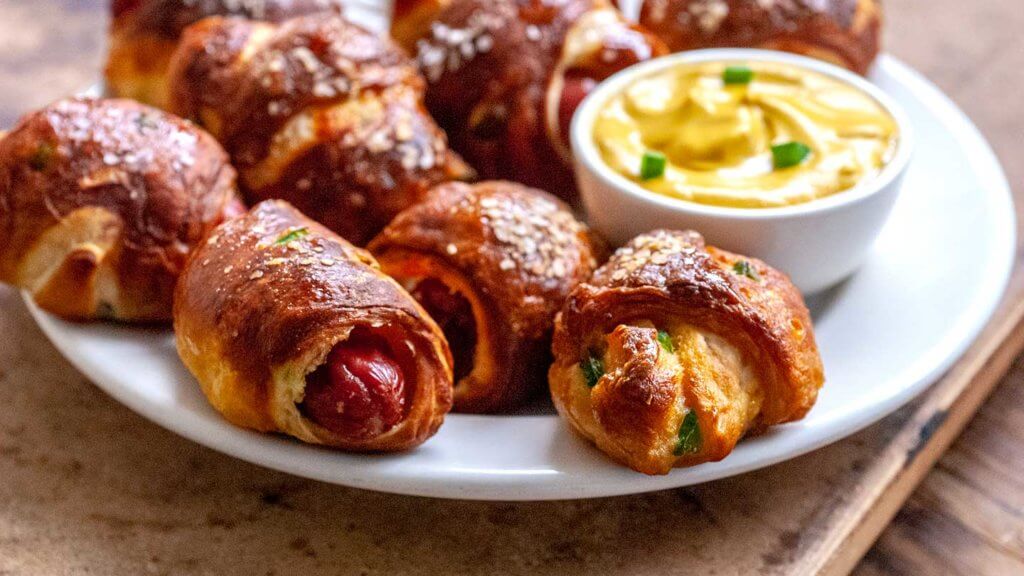 Many years ago, a friend from Austin and I were taking the train from New York to Lancaster, Pennsylvania to see another friend…
I did not grow up in a grit-eating family. I'd beg and beg my mother to make grits, but she'd always say, "We…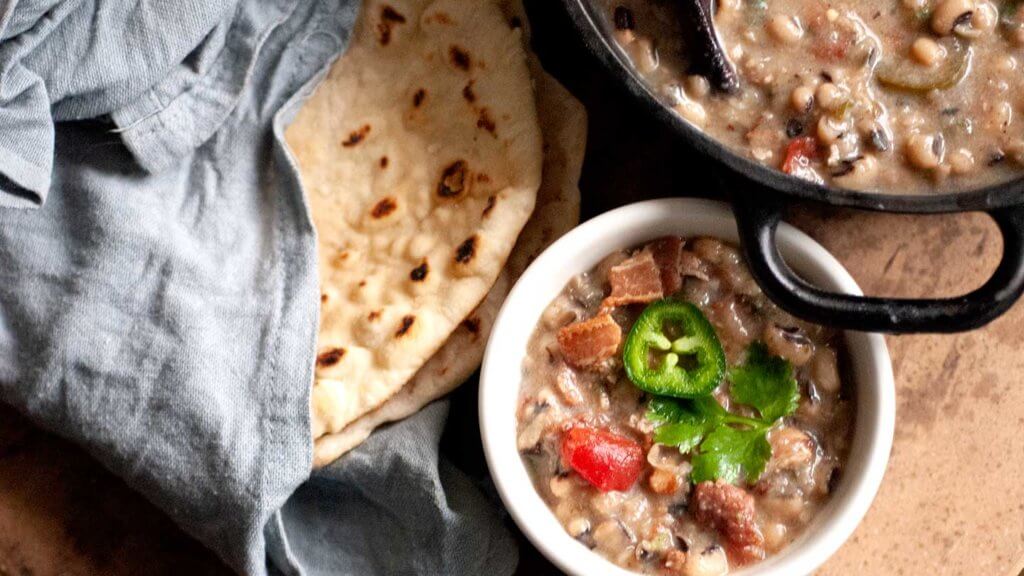 Every December, I begin to think of new ways to prepare my pot of black-eyed peas. For the past few years, the phrase…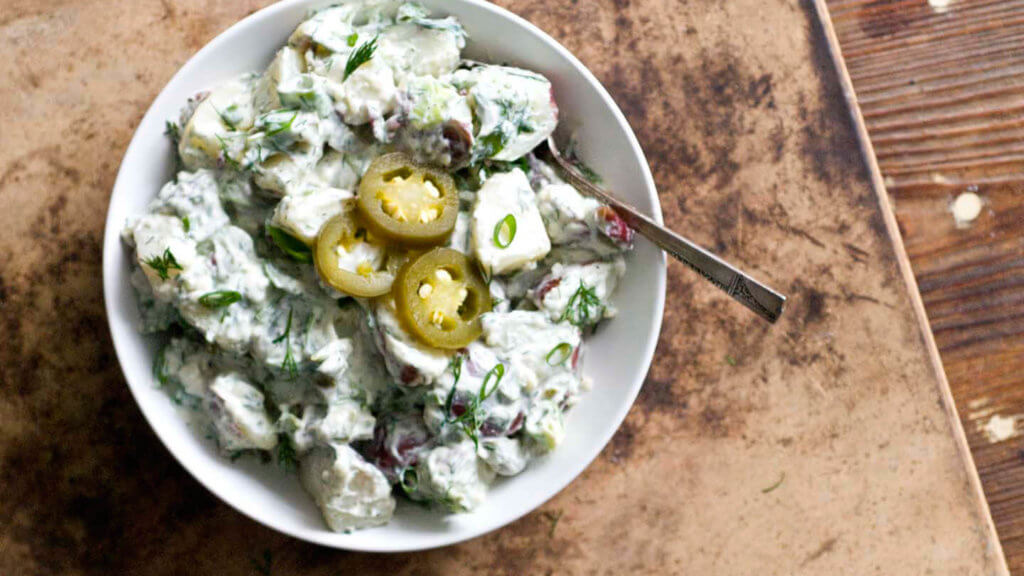 Last weekend I attended my first outdoor gathering of the season, and I brought one of my usual potluck standbys, my pinto bean…
My friend was confused. She had heard me order a soft cheese taco plate, but when it arrived, she pointed at it and…
Hot dogs and jalapeño potato chips are added to a creamy macaroni and cheese. A bit uncouth, perhaps, but also hearty and delicious. Crunchy, creamy, snappy, and hot!
A comforting, cheesy Tex-Mex casserole made with black-eyed peas, hominy, and bacon. Terrific for cooler days and New Year's Day!
Jalapeños, tomatillos, and garlic come together in a tangy salsa verde ranch dressing that livens up these crisp, broiled wings.
Black-eyed peas are slowly cooked until tender in a smoky, spicy broth rich with jalapenõs and bacon. A delicious side dish that's also perfect for celebrating the New Year.