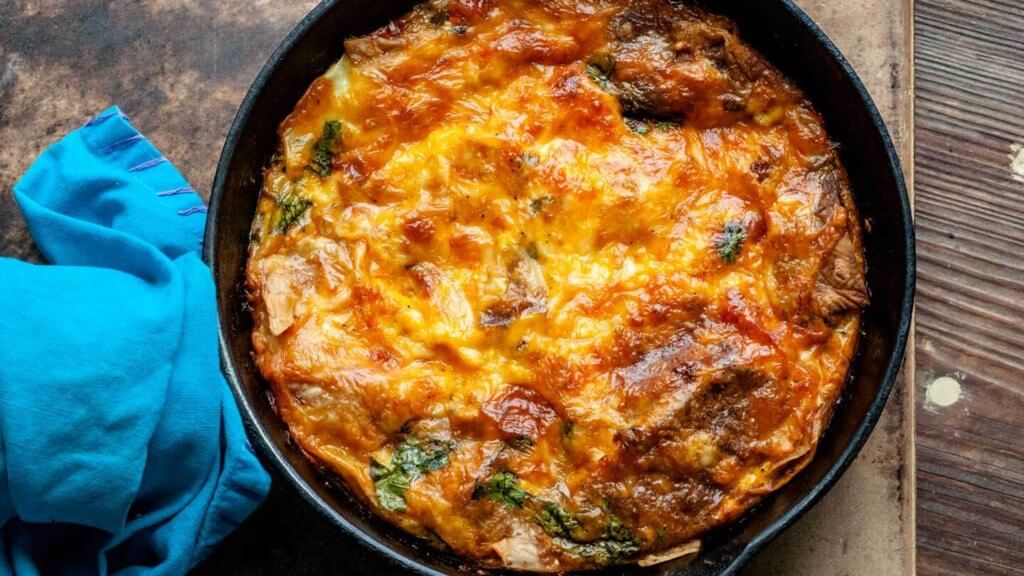 When my Oregon family of homesick Texans gets together for a festive weekend brunch, often my dad will make a big batch of…
My uncle Austin has recently moved to the family farm to assist my grandma, who's now 93 and prefers not to cook nor…
This summer, after an afternoon of shopping at North Park in Dallas, a friend and I got into her car and realized we…
My friend was confused. She had heard me order a soft cheese taco plate, but when it arrived, she pointed at it and…
Whenever I fly into Dallas, my first stop is Herrera's on Sylvan. It's a family-owned Tex-Mex restaurant that I've been eating at almost…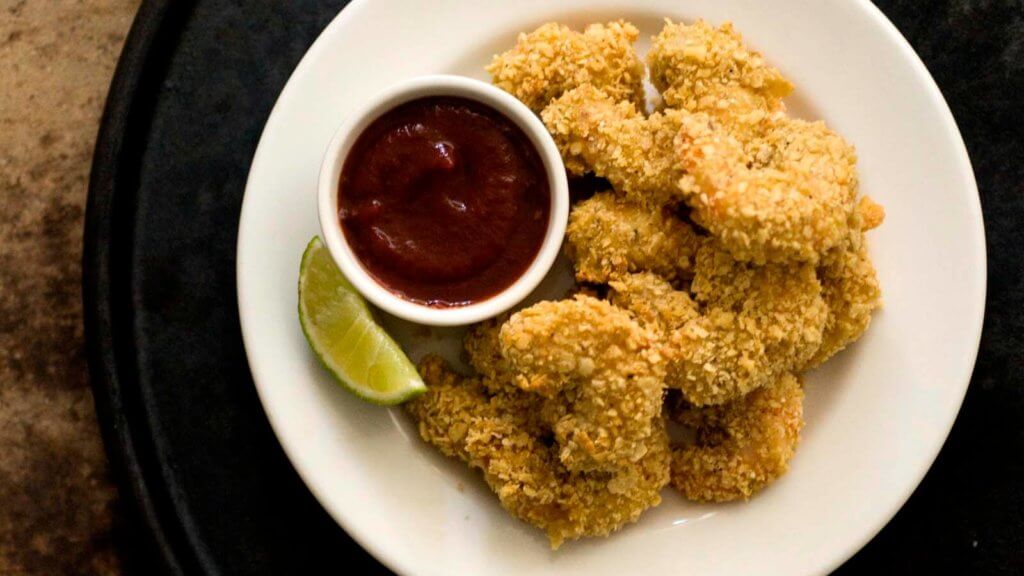 Shrimp coated in crushed tortilla chips are baked for this quick and easy seafood dish, which will remind you of days spent at the beach. And if you like the heat, there's also a chipotle-chile cocktail sauce for dipping on the side.
If you like the marriage of succulent meat with spicy chipotles, you should try pork tinga, a Pueblan stewed dish of pork and chorizo that makes a fine filling for tacos.
Crunchy, salty corn chips are smothered in melted chocolate that's been lightly spiced with cinnamon and cayenne in this simple and satisfying candy recipe.
Migas for breakfast are welcome anytime, but I have especially fond memories of eating them with friends in Austin as our first meal…
This time of year, I start to go chile pepper mad. Okay, I admit that I'm always cooking with chiles, but in August…