My uncle has said that if I feel joy when cooking then the food I make will always taste good. And whenever I…
When I arrived at the church potluck in Chambersville, Texas, on the counter was the usual assortment of luncheon dishes such as deviled…
On a recent road trip, I took a break in Fairfield, a small town about halfway between Dallas and Houston. For years, this…
The other day while shopping in the fresh tortilla section at Central Market, I noticed each package was warm and steamy, a marker…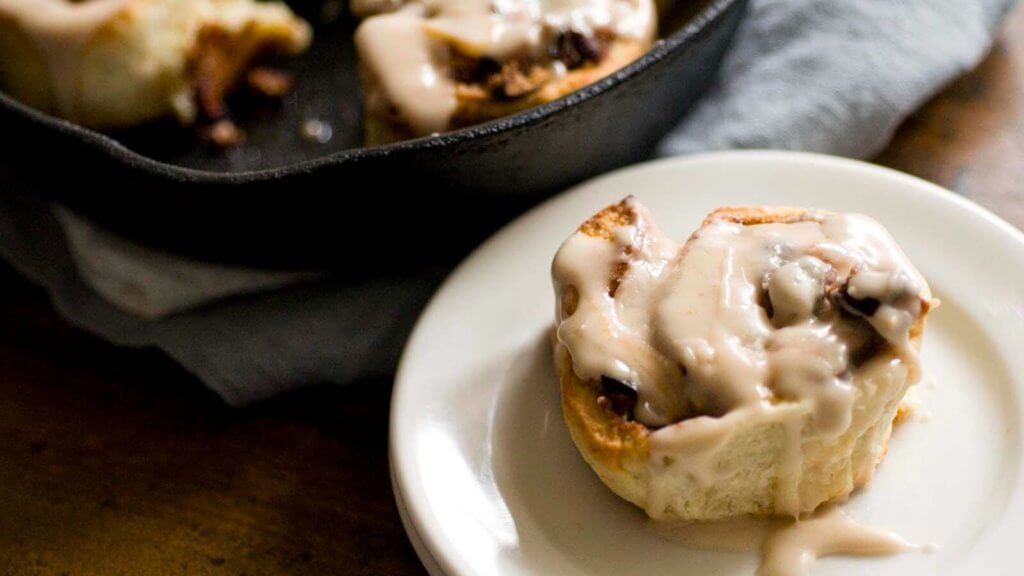 Quick and easy cinnamon rolls can be made with biscuit dough. A bit of bacon and pecan are folded into the filling for additional smoky sweetness. Make them for loved ones as these are oh, so good!
This blueberry cornbread has joyful bursts of tart and sweet blueberries in each bite. Good with a pat of butter, but also so soft it can be eaten on its own, hot out of the oven.
These strawberry oatmeal scones are rich and buttery yet still feel virtuous. But it's the softened berries that I love the most, as they add a jam-like burst of flavor to each bite.
Classic banana bread gets a jolt of life with coffee and pecans. Inspired by the banana bread found on the Hawaiian island of Maui.
The chiles give these jalapeño cheddar biscuits some kick while the cheese makes the biscuits more flaky and flavorful. It's a winning combination.
Spicy chorizo sausage, jalapeños, scrambled eggs, and Monterey Jack cheese are baked until bubbling on top of a flaky biscuit crust in this breakfast pizza.