Bacon-jalapeño cheese ball
While I was home for Thanksgiving, I found in my grandma's cabinet a North Texas community cookbook from the 1970s. It was a fairly typical cookbook, with chapters on appetizers, soups, main courses and desserts in the traditional order that you'd eat them. But attached to the end was a final chapter that focused on only one thing: cheese.
The placement struck me as strange. Why was it the last chapter of the book? Sure, Europeans are known for having a cheese course at the end of a meal, but Texans not so much. Then I turned the page. It wasn't just any old cheese chapter—it was a chapter on nothing but cheese balls.
Now, I've written before about my love of this decadent and delicious appetizer fashioned from cheese, nuts and herbs. When I was growing up, it was the mark of a very grown-up party if there was a pecan-covered cheese ball on the table. While the kids would get their cheese fix by dipping chips into the pot of chile con queso, the adults would nibble on wheat crackers topped with the nutty, creamy spread.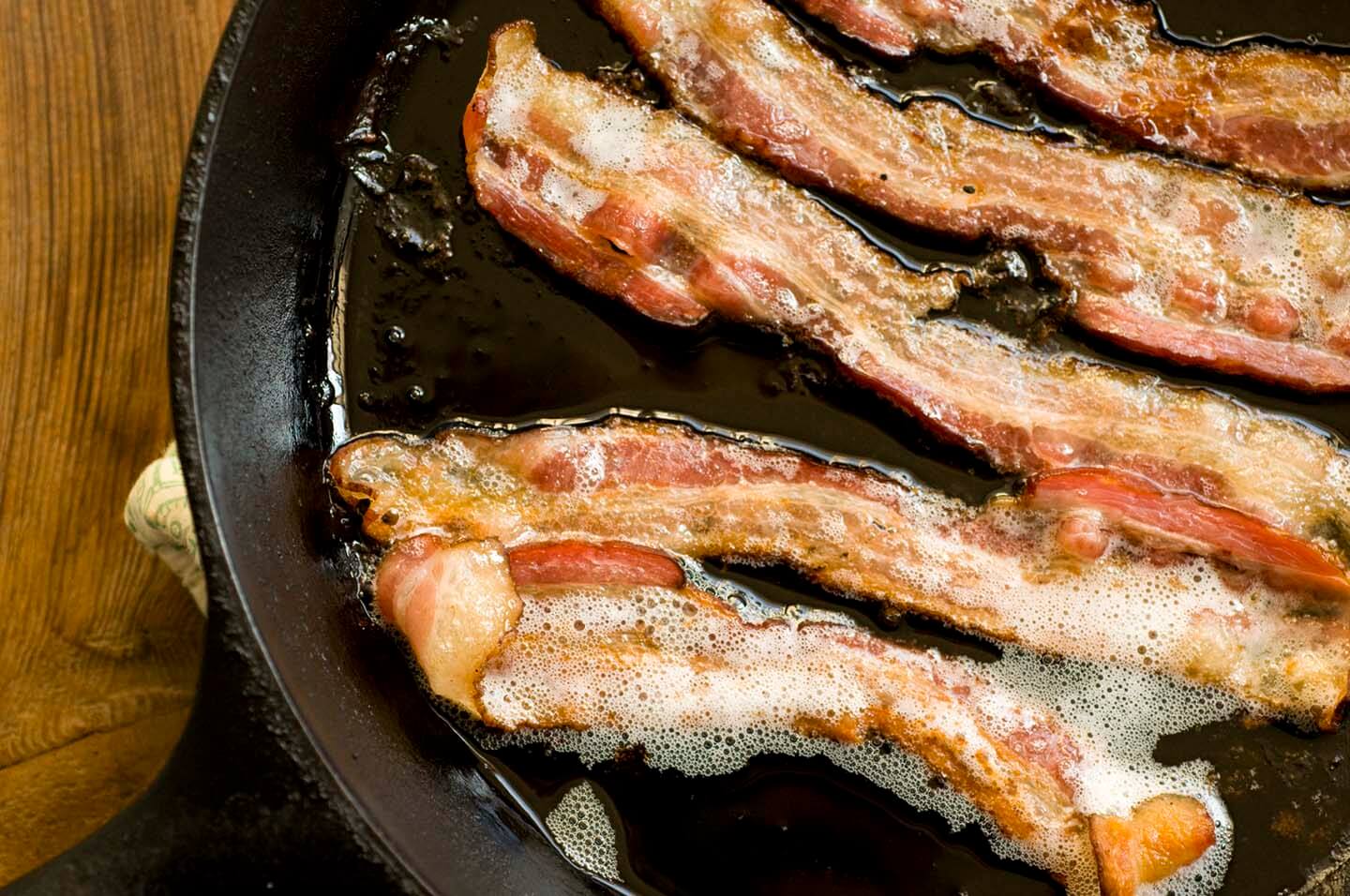 Then, cheese balls went out of style. Whenever you'd mention them there would inevitably be giggling and eye rolling. Heck, even the term "cheese ball" began to connote an over-the-top, slightly out-of-touch buffoon. For example, take that friend who serenaded all the girls with Lionel Ritchie's "Hello," when he first met them. "Oh, he's such a cheese ball," people would say. It wasn't exactly an insult, but you could all agree that your friend was more goofy than cool.
But all things retro eventually come back in style. And in the past few years, cheese balls have been making their way back into polite company. This is very happy news for me, as I never stopped liking them—even when presenting them at a party meant you might not be considered the most sophisticated hostess. Though what's not to love about a cheese ball as it looks festive and tastes terrific.
Of course, good looks and flavor aside, the best thing about a cheese ball is its infinite variety. Most cheese balls start with a base of cream cheese, but from there you can add just about anything you want—goat cheese, blue cheese, herbs, spices dried fruit and nuts. With a cheese ball, the only limit is your imagination.
As for me, I've been enjoying a healthy handful of jalapeño and bacon in my cheese balls of late, which makes for a smoky, savory cheese ball punched up with just a bit of tang and heat. I round it out with some roasted pecans because I like a little crunch, though I do admit it's almost as good without. It's been a big crowd pleaser this holiday season, though you certainly don't need a gathering to make it as cheese balls take little effort to make.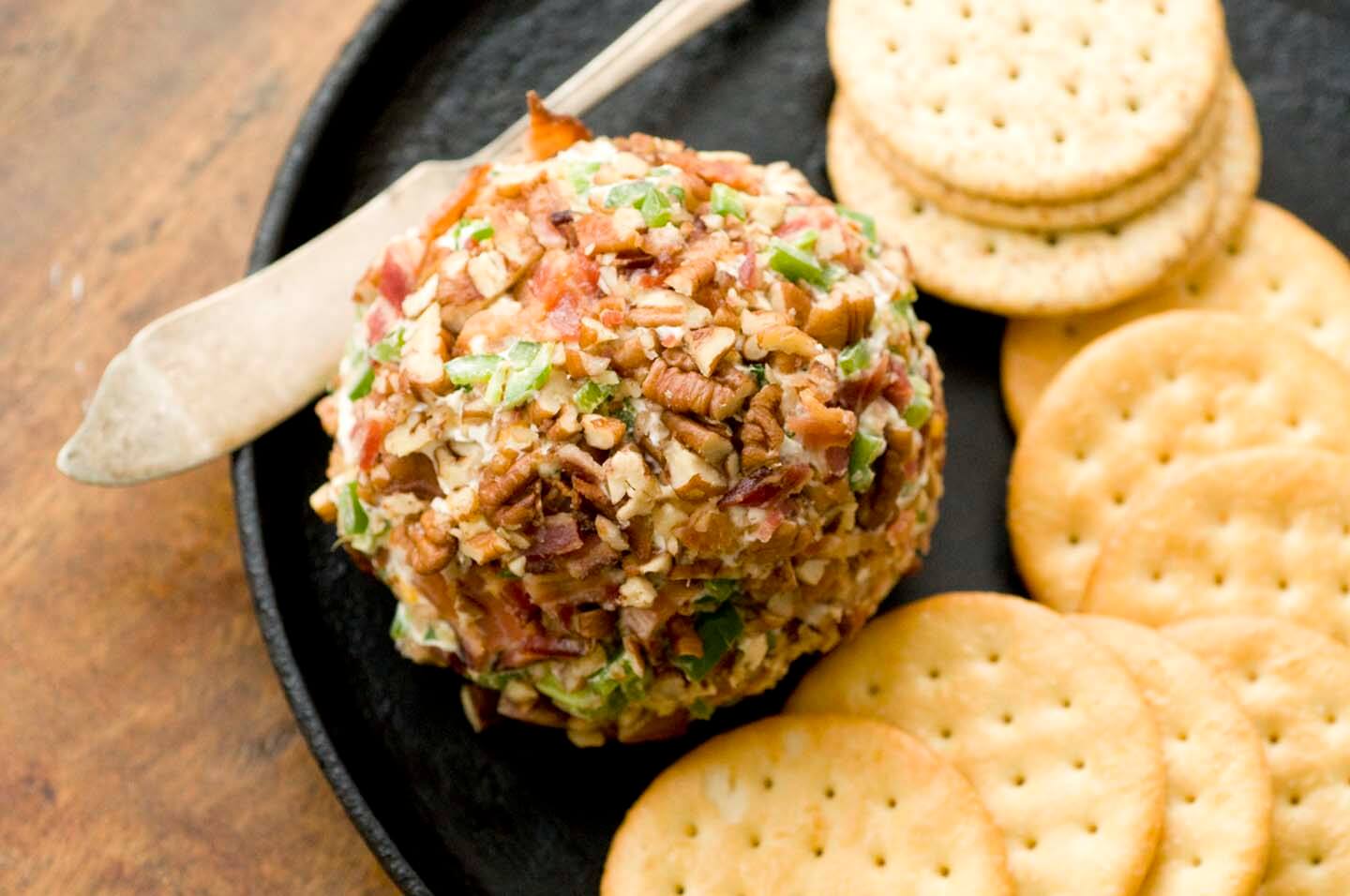 I'm still not sure why the cheese ball chapter was at the end of that community cookbook, but I'm not going to ponder it too much. And who knows, maybe it was simply an editorial decision to save the best for last.
—————
Would you like more Homesick Texan? Well, I've started offering additional recipes for paid subscribers to help with the costs of running the site. While I'm not taking anything away, if you'd like to support Homesick Texan and have access to exclusive, never-seen-before subscriber-only posts, please consider becoming a member; annual subscriptions are as low as $25. Thank you for reading, your consideration, and your support!
—————

Bacon-jalapeño cheese ball
Ingredients
8

ounces

cream cheese, room temperature

1/2

cup

(2 ounces) shredded cheddar cheese

2

tablespoons

chopped cilantro

1

clove

garlic, minced

1/4

teaspoon

ground cumin

Pinch

ocayenne

1

teaspoon

freshly squeezed lime juice

1/2

teaspoon

Worcestershire sauce

2

jalapeños, seeded and diced, divided

6

pieces

cooked bacon, crumbled, divided (about 6 ounces)

Salt

1/4

cup

chopped pecans, roasted

Crackers, for serving
Instructions
Mix together the cream cheese, cheddar cheese, cilantro, garlic, cumin, cayenne, lime juice, Worcestershire sauce, half of the diced jalapeños and half of the crumbled cooked bacon. Taste and adjust seasonings and add salt.

Place the roasted pecans and remaining diced jalapeños and bacon on a plate. Stir together so well mixed. With your hands, roll the cheese mixture into a ball, then place on the plate and roll in the jalapeños, bacon and pecans until covered.

Chill covered for at least an hour before serving. Serve with crackers.