Black-eyed pea dip for a new year
It's that time of year when we our thoughts are simultaneously in the past via reflection and the future via resolution. It's also that time of year when we must eat black-eyed peas.
I've written plenty about black-eyed peas and why we Texans (and other Southerners) eat them on New Year's Day. I've also given you some recipes.
This year, I had the honor of picking black-eyed peas at my grandma's farm. And let me tell you, if you ever have the opportunity to eat fresh black-eye peas straight right out of ground, you're in for a treat.
When preparing the still-green black-eyed peas, she kept it simple by only seasoning them with a bit of salt, pepper and ham. And for the duration of my visit, it was all I wanted to eat. (Well, almost, as she had also made a chocolate pie.)
I can't get fresh ones here in the city. I can't even find dried ones. So my recipes always have a canned option. You can hardly go wrong with classics such as Texas caviar or a delicious soup I made last year called good fortune soup. But those are for the converted, those who already love black-eyed peas. What about something for those who don't love black-eyed peas?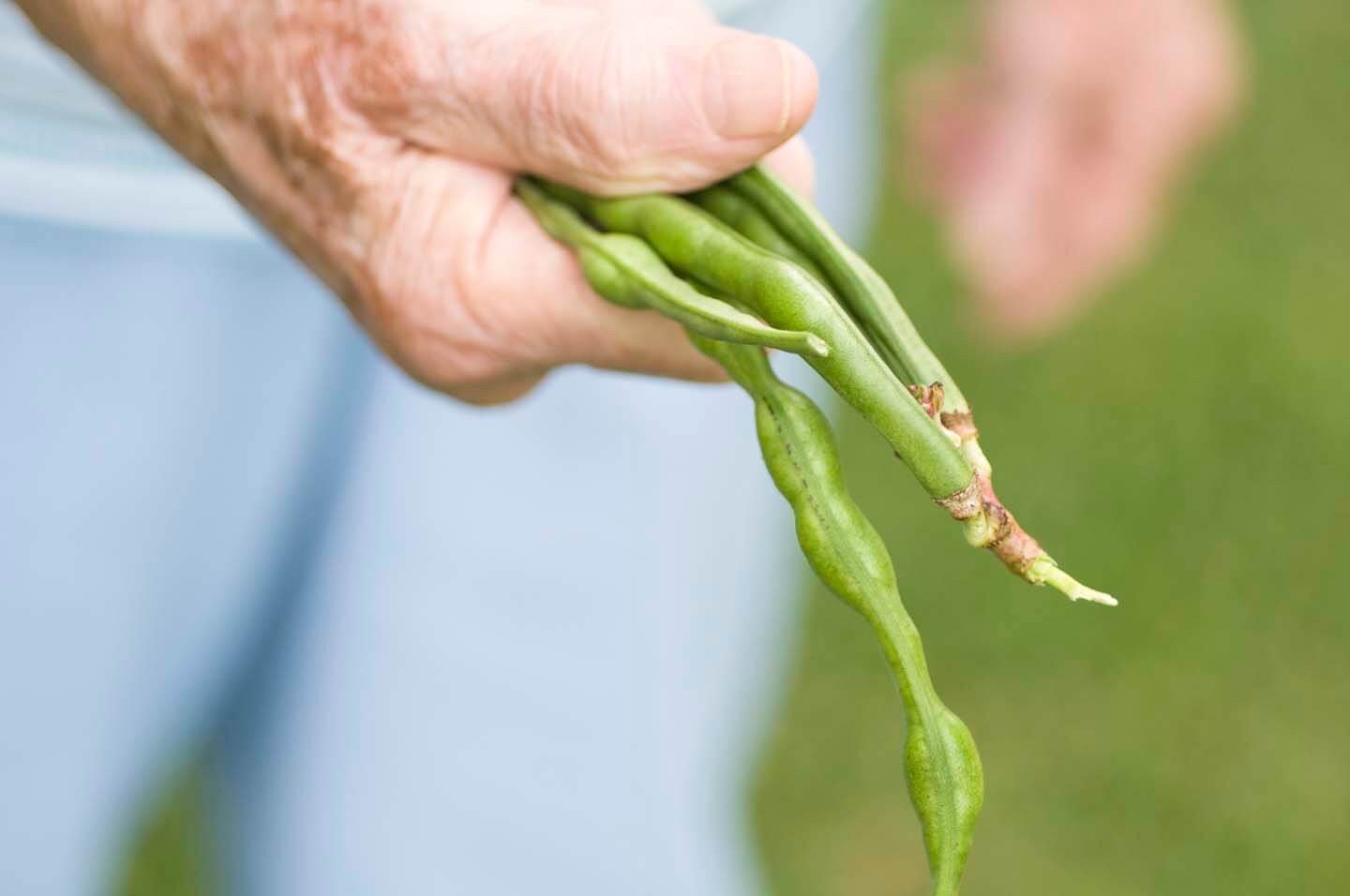 I recently made a black-eyed pea dip. I seasoned it with garlic, bacon, cilantro and jalapenos, I made it creamy with a bit of cheese and I served it warm with tortilla chips. If you don't like black-eyed peas, this might be the one for you—it already converted one nonbeliever and I'd be thrilled if it could convert more.

But before I eat my black-eyed peas, I need to decide how I want their good fortune to guide me in the new year. 2008 was a roller coaster of a year—and like all of you, I'm looking forward to an awesome 2009. Here are some of my resolutions that I hope will make 2009 a more wonderful year:
1. Cure a ham in my refrigerator, hopefully in time for Easter. All the recipes I saw called for saltpeter, which is impossible to find because it's also used to make explosives (and I did not know this so that might explain all the strange looks I got from shopkeepers when I asked if they stocked it). But thanks to Michael Ruhlman, I now know I can use curing salt instead.
2. Learn more about Asian and Caribbean cooking. Fortunately for me, two books by blogging friends are arriving this year to guide me in my education: Jaden's Asian home cooking cookbook and Cynthia's Caribbean cookbook.
3. Speaking of books, perhaps I'll write one. People keep asking me when I'm going to write a book. Well, it's been a long, strange journey and no, I'm nowhere near the end yet. But, I hope to at least fashion a book proposal this year that someone besides my mom will want to read.
4. I want to make fresh masa. Steve Sando became my hero this year by demonstrating how to make masa at home. I've long wanted to do this and have even seen the manual grinders at area cookware stores. But Steve got an electric masa grinder in Mexico, which makes the process such a snap, you could have fresh masa tortillas every day!
5. Finally, I just finished seeing "Slumdog Millionaire" and I think India should be my next big trip. I have a friend that lives in Dehli, so what am I waiting for?
What are some of your resolutions for 2009? Happy New Year!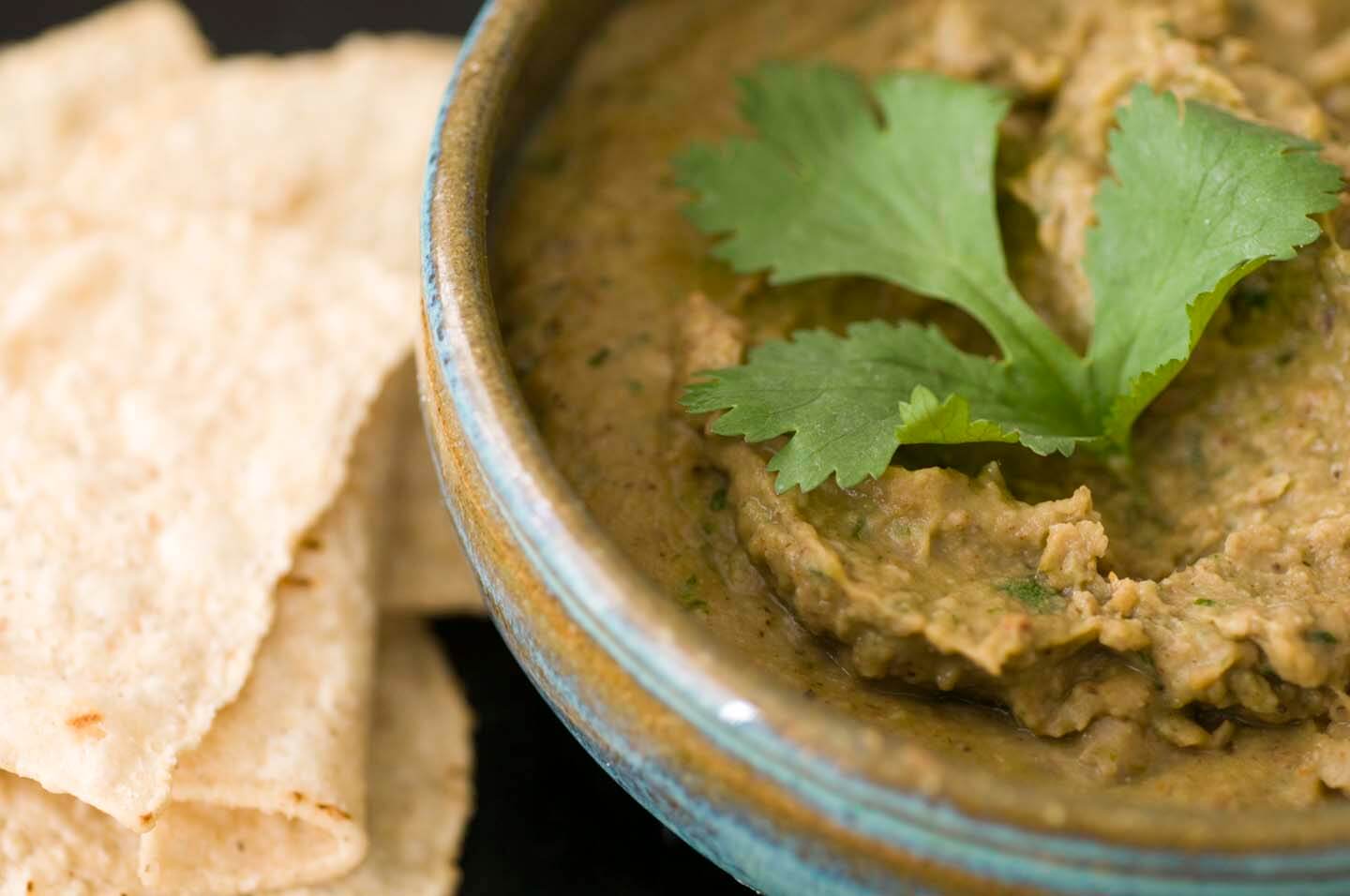 Bacon black-eyed pea dip
Ingredients
4

pieces

bacon

2

cloves

garlic, chopped

1/2

cup

chopped cilantro

1

(15-ounce )

can black-eyed peas, drained

1

teaspoon

chili powder

1/8

teaspoon

or to taste cayenne pepper

1

tablespoon

lime juice

1

jalapeno, seeded and diced

1/4

cup

shredded Monterrey Jack

Tortilla chips, for serving
Instructions
In a skillet on medium low, cook the bacon. When done, remove from the skillet crumble and place in a blender.

Pour 2 tablespoons of the grease into the blender, then add the garlic to the skillet and cook on medium for 30 seconds. Add to the blender along with the blender black-eyed peas, chili powder, cayenne, lime juice, and jalapeño. Pulse until ingredients are well mixed together.

Place the dip into skillet, turn on low heat and slowly fold in shredded cheese. Cook until melted, about a minute. Place in a bowl and serve immediately with tortilla chips.