My friend Wendy was full of surprises. For instance, take the time we met for a college reunion. Wendy and I had been freshman roommates at Austin College, a small liberal arts school in Sherman, Texas, a North Texas town just outside of DFW.
When we were students, the town had been dry. If you're not familiar with this concept, dry means that a town did not have the jurisdiction to sell alcohol. As such, my four years in Sherman were a wild time in which a group of young adults tried to create fun in a dire place.
On the border of dry Sherman and wet (the adjective used to describe a jurisdiction that allowed alcohol to be sold) Denison was a restaurant called City Limits. It was a popular spot with college students as the food was comforting and the beer, wine, and margaritas flowed. On any afternoon or evening, you were likely to find Austin College students holding court.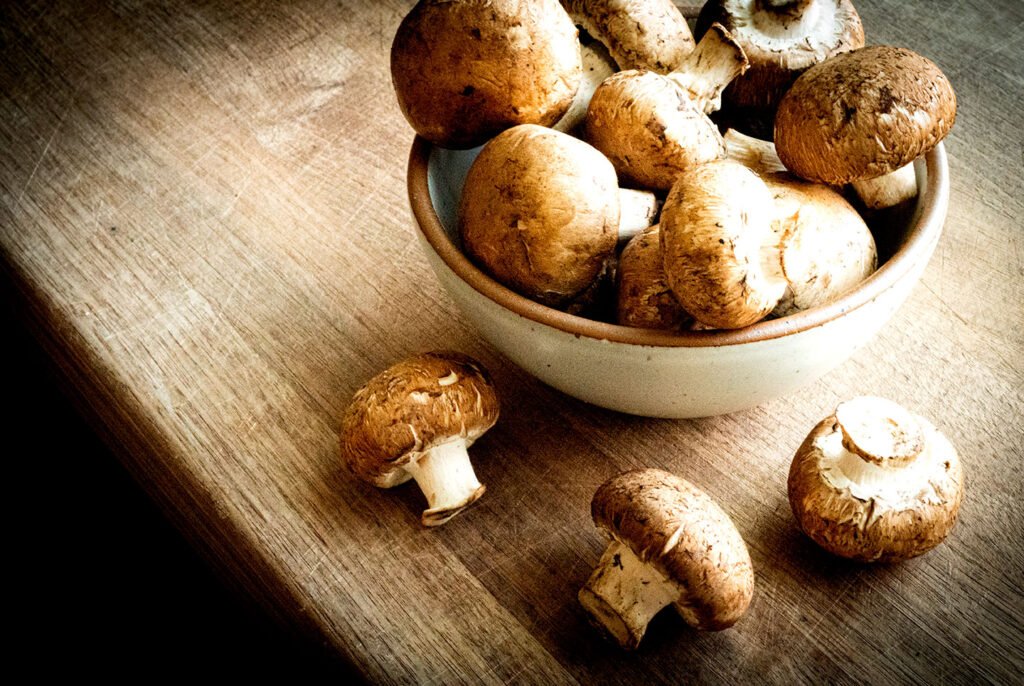 For our class reunions, a trip to City Limits was inevitable. While most of us were there to revisit old favorites, such as a cheeseburger or a turkey-Cheddar sandwich, Wendy would often go rogue and choose something new from the menu. On this particular fall evening, she ordered a basket of fried mushrooms.
In her typical style, she placed the order with confidence, as if the request had been stated many times and the outcome was expected. "We'll have the fried mushrooms," she said, "With an extra serving of ranch dressing on the side."
There were four of us at the table, and my friends Laura and Catherine, who sat across from me, exchanged confused looks with furrowed brows. In all of our years dining at City Limits, we'd never, at least in my experience, had a basket of fried mushrooms. Never.
"Fried mushrooms?" I said. "When did you start ordering those?"
Wendy replied that she'd always loved them, and they had been a large part of her college experience. In fact, she was delighted to have this time with both her dear friends and this bygone favorite. She didn't have enough fried mushrooms or quality friend time in her life, and she had been missing both.
Catherine turned her head away from the table to hide a chuckle. I also smiled, knowing how Cat felt. With Wendy, you never knew if she was pulling your leg or just living life on her own terms. It was usually a combination of the two, which made her a fun friend to have around, since you had no idea what would happen next.
Soon, the basket of light brown crisp orbs arrived. Wendy took one, dipped it into the paper cup filled with a white, creamy dressing then popped it into her mouth. She lifted her hand, shook her head, closed her eyes, and said, "This is why I come here. These are so good."
Following her lead, the rest of us reached into the basket and grabbed our own fried mushrooms. I took a bite and it was savory, crunchy, and a fine vehicle for the cool, tangy dressing.
Why hadn't I had fried mushrooms before? I wasn't sure, but I knew that anytime I was with Wendy, a new experience would await.
—————
Would you like more Homesick Texan? Well, I've started offering additional recipes for paid subscribers to help with the costs of running the site. While I'm not taking anything away, if you'd like to support Homesick Texan and have access to exclusive, never-seen-before subscriber-only posts, please consider becoming a member; annual subscriptions are as low as $25. Thank you for reading, your consideration, and your support!
—————
Fried mushrooms
Ingredients
8

ounces

small cremini or button mushrooms

1/4

cup

all-purpose flour

3/4

cup

buttermilk

1 1/4

cups

panko breadcrumbs

1

teaspoon

garlic powder

1

teaspoon

chili powder

1

teaspoon

dried oregano

1/2

teaspoon

kosher salt

1/2

teaspoon

black pepper

Oil for frying
Instructions
Clean the mushrooms and remove any long stems, which can be saved for another use or discarded. Ideally, each mushroom will be 1 inch wide or less, and you may want to cut in half any that are larger so they'll be easier to eat.

In a large food storage bag, add the flour. Add the prepared mushrooms and shake until well-coated.

Pour the buttermilk into a mixing bowl. In another mixing bowl, add the panko breadcrumbs on a plate then stir in the garlic powder, chili powder, oregano, salt, and pepper.

Dip the flour-coated mushrooms into the buttermilk then lightly dredge in the panko. Place the coated mushrooms on a large plate or sheet. Repeat until all are done.

In a large heavy skillet heat 1/2 inch of oil on medium-high to 350°F, about 5 minutes. If you don't have a thermometer, you can test the temperature by sticking a wooden spoon into the oil. If it bubbles around the spoon, it should be ready for frying.

Line a large plate or sheet with paper towels.

Working in batches, slide the mushrooms into the hot oil and cook for 30 seconds then turn and cook for another minute or until golden and crisp. Remove with a slotted spatula to drain on the paper-lined plate.

Serve warm with buttermilk dressing.